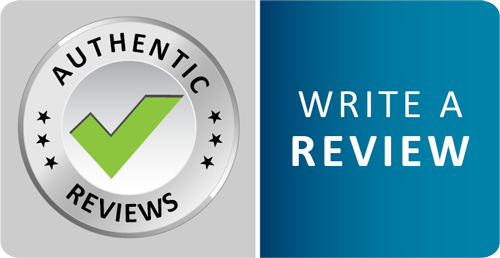 Customer Testimonials for Orange Park Auto Mall
Amy -
Hudson 2013 Chevorlet Impala
The professional courtesy started right when I walked threw the door at Orange Park Auto Mall!! The service was outstanding from start to finish. I am completely one hundred percent satisfied with the entire staff. My brand new vehicle is amazing!! If or when I choose to buy another vehicle I will come back to this dealership. Chris was the best salesman I've ever worked with. No one holds a candle to this place. I've never been treated so well before in my life. I will tell all friends and family to come here and no where else...
ORANGE PARK AUTO MALL -
1991 Quality Vehicle
At ORANGEPARKAUTOMALL. Com we are proud of the quality used cars we sell and our dedication to serve the needs of our customers. This is reflected in the amount of repeat business we receive. Whether this is your first purchase with us or one of many that you've had, you can count on our dedicated sales staff to make it the best buying experience possible.
SHARRICKA TERRY -
2010 NISSAN MAXIMA
WELL THIS WAS A GREAT PLACE TOO BUY MY NEW CAR. REAL NICE SALESMAN AND VERY PROFESSIONAL DEALER SHIP THEY CARE ABOUT ALL YOUR NEEDS NOT JUST THE SALE CHRIS HARKLESS WAS MY SALES PERSON AND I HAD A GREAT TIME BUYING MY NEW CAR I WOULD ALWAYS SEND MY FRIENDS AND FAMILY HERE.
CHARLENE KELLOGG -
2006 LEXUS ES 330
CHRIS WAS GREAT AND HELPED ME FIND THE CAR I WAS LOOKING FOR, GREAT SERVICE AND EASY TERMS I COULD HANDLE THANKS ALOT GUYS .
ADAM JONES -
2011 CHEVY TAHOE
JUST WANTED TO SAY THANKS TO CHRIS AND BRAIN FOR THE GREAT JOB THEY DID GETTING ME THE TRUCK I WANTED WHEN EVERYONE ELSE WAS SAYING NO! THESE GUYS WOULD PICK UP THE PHONE TO GET THE DEAL DONE !!!! GREAT TRUCK GOOD PRICE AND AFTER THE SALE SERVICE !!!!! THANKS CHRIS
Wanda Conner -
2010 Mazda 6
I just moved to to the area from Ohio. Soon as i got here i was in search of a new car due to an accident that completely totaled my car out. I went to look online to search for local dealerships and filled out a few questionnaires. The first dealership I went to had horrible cars and service, I walked right off the lot. The next morning i received a call from Orange Park Auto Mall stating that they will be able to get me in a car today hassle-free. I set an appointment to just look at a few cars to see what they had to offer. The first car i test drove was the 2010 Mazda 6, I absolutely fell in love with this car and had to have it. Within 3 hours i was approved and driving off the lot. The staff is wonderful and very accommodating, and actually made you feel like you were buying a car that you love and felt privileged to be doing so; instead of feeling like you have just been taken advantage of. I would recommend Orange Park Auto Mall to any and everybody! Thanks Guys!
mr brown -
2008 nissan altima
Customer Testimonial Applicant Information: Full Name: Alejandro brown Year: 2008 Make: nissan Model: altima 2.5s Testimonial: This is the best place too buy a car I got my 2008 Nissan thanks too Chris and Brian they are really good and nice people they treated me like family not just another sale they took really good care of me and my wife not only is the car clean and runs like I just bought it off the showroom floor they take care of anything that's wrong with the car they fixed my ac and are fixing my window switch that is going out with out me paging extra I've been turned down at many different dealers and than I meet them and they made it possible for me and my family too have a new car I recommend them for anyone looking too buy a great affordable car I give them five stars in every category.